FAMILY FOREST PHOTOSHOOTS
Festive firs, pristine pines, and elegant evergreens for miles on end! Do you want to get lost in a sea of brilliant green? We're bringing a rural, peaceful backdrop to frame your photoshoot vision.
HIGHLANDER COW & SUNFLOWER PHOTOSHOOTS
Sunshine smiles, pastoral bliss, and adorable cows are coming your way! Bring your friends and family to cozy up to our lovable farmland friends at our Cow & Sunflower Photoshoots!
MINI UNICORN PHOTOSHOOTS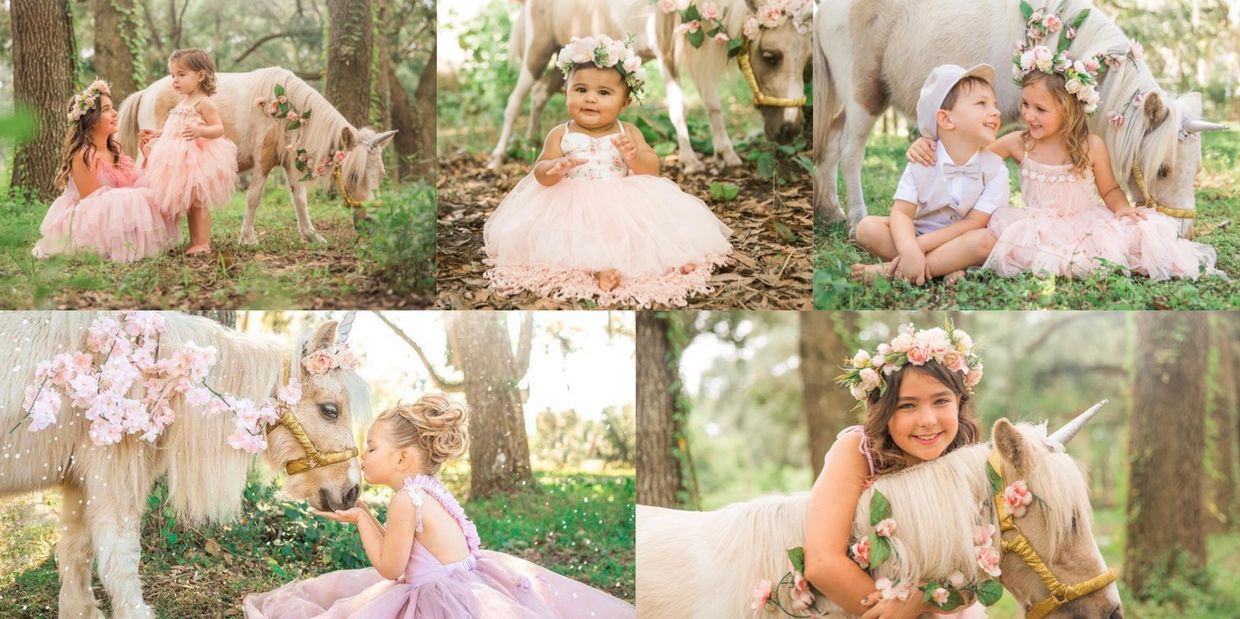 Would you love to see your little one glowing in an enchanting fairytale scene? We are headed your way to offer our dreamy, adorable Mini Unicorn Photoshoots!